–  at optimere ressourceplanlægning!
Så enkelt er det! Ressourcestyring kan være kompleks, frustrerende og meget tidskrævende. THE RESOURCE MANAGER lytter, evaluerer og finder den bedste strategi for din organisation. Det kan være store ændringer eller mindre justeringer.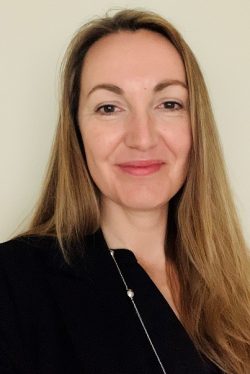 Jeg er den stolte stifter og indehaver af The Resource Manager ApS. Jeg har en international karriere inden for Professional Services organisationer og har primært arbejdet med konsulenter i it- og pharmabranchen.
I årenes løb har jeg opbygget adskillige Resource Management Offices (RMO): centraliseret, outsourcet og strømlinet processer og arbejdsgange for at forbedre ydeevnen – og skabe omsætning. For mig har det altid været mere end en regnearksøvelse. Det handler om at udnytte den enkelte ressource optimalt for at hjælpe kunder med at nå deres mål. God ressourcestyring kommer med exceptionelle interpersonelle færdigheder, tålmodighed og innovativ tænkning.
When Karin arrived at Synchrogenix she was a breath of fresh air as we had out grown our resourcing process and needed help. Karin listened and learned before gradually implementing new resourcing processes and then was quick to adjust when needed. Karin's communication skills and patience are outstanding and truly help her to be an excellent resource manager.
Former Senior Director, Clinical Regulatory Writing, Synchrogenix
Karin var en del af Microsoft Professionel Services, hvor hun centraliserede ressourceplanlægningen og fik optimeret processerne omkring vores ressourcestyring. Resultatet var en bedre billable utilization og en mere strømlinet organisation for salg og leverance. Samtidig fik Karin strømlinet det strategiske samarbejde med vores Microsoft partnere. Karin har en exceptionel evne til at gribe de mange bolde og omsætte dem til praktisk handling. Karin er også et behageligt og sympatisk menneske at arbejde sammen med, og hun sørger for også at have fokus på de enkelte konsulenter og deres behov.
VP Customer Success Nordics & Benelux, Omada (tidligere Service Practice Lead, Microsoft Danmark)
Jeg har haft den fornøjelse at have Karin Løgstrup som Resource Manager i min tid som afdelingschef hos IBM Global Business Services. Karin havde et solidt overblik over opgaverne og mine medarbejderes kompetencer og var ikke bange for at tænke ud af boksen, når en kunde havde brug for akut hjælp, eller en medarbejder skulle udvide sine kompetencer. Karin havde stor indsigt og forståelse for både kundens behov og de ressourcer (personer), der skulle matche behovet. En rigtig god match af tilfredse kunder glade medarbejdere.
Tidligere Afdelingschef IBM Global Business Services
I had the pleasure of working with Karin at Hillrom (now Baxter International) where she led the Resource and Capacity Management function for the Clinical Workflow Solutions Division. Karin brought her expertise to Hillrom and established an efficient and effective resource management process from the ground up. She established key processes using automated solutions within Microsoft Dynamics and significantly improved communication between Project Managers, Implementation Engineers and Clinical Consultants. Karin's contributions at Hillrom led to improved resource utilization, capacity planning and most importantly increased services revenue. Having worked in consulting and services organizations for the past 25 years, I can say that Karin is the most effective Resource and Capacity leader that I have partnered with.
Former Director of Service Operations at Hillrom