– Is to do your Resource Management right! 
It's that simple! Resource Management can be complex, frustrating and very time-consuming. At THE RESOURCE MANAGER we listen, evaluate and find the best strategy for your organization – be it minor tweaks or major changes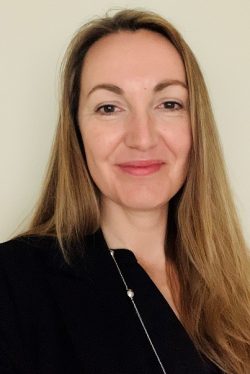 I'm the proud founder and owner of The Resource Manager ApS. I have an international career in Professional Services organizations and have primarily worked with consultants in the IT and Pharmaceutical industry.
Over the years, I've built several Resource Management Offices (RMO): centralized and outsourced, as well as to streamline processes to improve company performance and drive revenue. For me it's always been more than a spreadsheet exercise. It's been about the people and helping clients achieve their goals. Good Resource Management comes with exceptional interpersonal skills, patience, and innovative thinking.
When Karin arrived at Synchrogenix she was a breath of fresh air as we had out grown our resourcing process and needed help. Karin listened and learned before gradually implementing new resourcing processes and then was quick to adjust when needed. Karin's communication skills and patience are outstanding and truly help her to be an excellent resource manager.
Former Senior Director, Clinical Regulatory Writing, Synchrogenix
Karin was part of Microsoft Professional Services where she centralized resource planning and optimized the processes around our resource management. The result was better billable utilization and a more streamlined organization for sales and delivery. At the same time, Karin also streamlined the strategic collaboration with our Microsoft partners. Karin has an exceptional ability to multitask and execute on ideas. Karin is also a pleasant and empathetic person to work with, and she also makes sure to focus on the individual consultants and their needs.
VP Customer Success Nordics & Benelux, Omada (former Service Practice Lead, Microsoft Danmark)
I have had the pleasure of having Karin Løgstrup as Resource Manager during my time as Head of Department at IBM Global Business Services. Karin had a solid overview of the assignments and my employees' competencies, and was not afraid to think outside the box when a customer needed emergency help or an employee had to expand his competencies. Karin had great insight and understanding of both the customer's needs and the resources (people) that should match the need. A really good match of satisfied customers and happy employees.
Former Head of Department, IBM Global Services Denmark
I had the pleasure of working with Karin at Hillrom (now Baxter International) where she led the Resource and Capacity Management function for the Clinical Workflow Solutions Division. Karin brought her expertise to Hillrom and established an efficient and effective resource management process from the ground up. She established key processes using automated solutions within Microsoft Dynamics and significantly improved communication between Project Managers, Implementation Engineers and Clinical Consultants. Karin's contributions at Hillrom led to improved resource utilization, capacity planning and most importantly increased services revenue. Having worked in consulting and services organizations for the past 25 years, I can say that Karin is the most effective Resource and Capacity leader that I have partnered with.
Former Director of Service Operations at Hillrom